Aira Sakura Nursery School is open seven days a week, from 7:00 a.m. to 8:00 p.m.
We are committed to helping parents return to work and raise their children while catering to those who commute outside Aira or work on Sundays and holidays.
We will continue to provide a comfortable place for children, along with warm and loving care for each child. Moreover, as a base for community childcare support, we will continue to operate a facility where parents can leave their precious children with peace of mind and the local community can love them.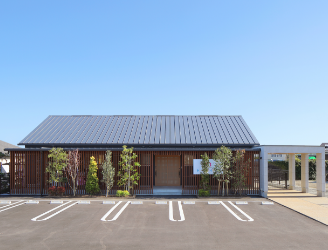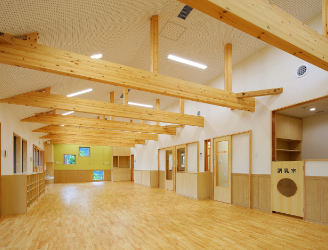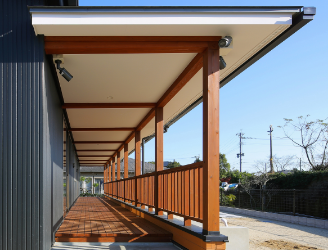 Origin of the name Aira Sakura Nursery School
Aira Sakura Nursery School gets its name from a combination of two terms; "Aira" means Aira City, the nursery's location, and "Sakura" means Cherry tree in Japanese. We use "Hiragana" to help children read easily. There are three types of characters in Japanese; "kanji," "katakana," and "hiragana." "Kanji" are characters derived from China, and "Katakana" are used for foreign words. "Hiragana" is a gentle character that was considered to be used by women in ancient times besides being the first character that children learn.
In Japan, cherry blossoms bloom mainly in early April, around the start of the new school year; therefore, three cherry trees were planted along the schoolyard with symbolic significance from the opening of school in October to the blooming season.
The "Someiyoshino" is the most common cherry tree, but the one planted at Aira Sakura Nursery School is the "Oshima Sakura," which produces beautiful white blossoms. We hope that Oshima Cherry Blossom will become a symbol of the nursery, marking its history besides the children's progress.